Stunning Micro Juliana Piglet For Sale - Beaufort-West
Tuesday, 8 December 2015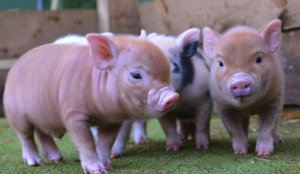 Item details
City:
Beaufort-West, Western Cape
Contacts

jelene

0727321010
Item description
Stunning litter of strong micro piglets for sale. Both parents are genuinely small pigs, with mum only 17", the size of a springer spaniel. Will be available from 8 weeks old, at which point they will be fully weaned and eating pellets.
All have fantastic temperaments and pigs are very fast learners so make brilliant, much loved pets. They have been brought up in a busy environment, are handled daily and are socialised with dogs.